Mod Nail Spa provides you with the best and unique nail care treatments. We invite you to relax and indulge yourself in the clean and friendly atmosphere of our salon.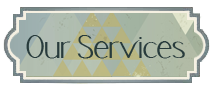 Whether you need to prepare for an evening out or a simple pick-me-up, our staff provides a modern relaxing atmosphere to bring out your best. Relax in our clean, hygienic environment while we pamper your hands and feet. Your comfort and satisfaction are our main priorities.
Nail care is definitely our expertise. While you are here, we want you to feel total trust and confidence that we will meet all of your needs. You will encounter a polished, knowledgeable, and professional staff with over 10 years of experience in the beauty industry. We truly care about you and your family. Come be a part of our family today. Thank you for your loyalty.
Your safety always comes first!
At Mod Spa we set ourselves apart from other nail salons by cleaning, disinfecting & then sterilizing all stainless tools.
For our pedicures we use massaging spa tubs with disposable liners, files, and buffers that are thrown away after every treatment. This is the safest and most sanitary way for you to enjoy your pedicure
We think you deserve to be pampered!